Rebuild and Repair Services - Starters, Alternators, Motors, Carburetors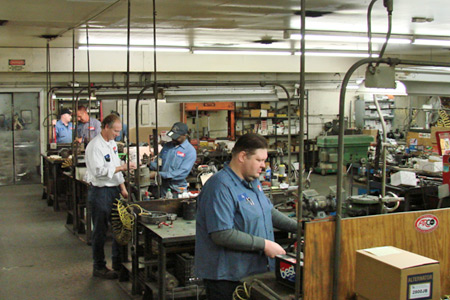 Custom rebuilding has been a focus and strength of our business since its founding in 1953. Many units can be rebuilt correctly at a major cost advantage over purchasing from the dealer or OE supplier. We specialize in custom rebuilding all types of electrical units for any application, from heavy equipment to hard to find automotive units.
Our rebuilding process is thorough: first, we completely disassemble every unit. Our experienced rebuilders analyze and diagnose each unit and then reassemble them using salvaged major components and new mandatory and selected parts. We use only the finest quality components. All jobs are then load tested before they are delivered to our customers. Our state of the art equipment ensures units have been rebuilt to exact reassembly standards.
We offer expert assistance and troubleshooting on the following:
Alternator & Starter Rebuilds
Carburetor Rebuilds
Generator Rebuilds
DC Motor Rebuilds
GoodAll System Rebuilds
Charger & Jump Pack Rebuilds